Browse High-Quality Estate Agent Displays From Direct Manufacturer
Have you ever thought of getting a real estate window display advertisement for your brand? Shop window displays with illumination are an absolutely effective tool for any business marketing and advertising strategy. Eye-catching advertising estate agent displays offered by Mruiks Display are manufactured with the highest quality at very cost-effective prices. We ensure our LED window displays illuminate your poster image with a high bright and very even light distribution. These real state displays would bring your graphics to life, they create attractive promotional displays for your business.
Illuminated real estate displays offer an eye-catching way to display posters and signage in Advertising & Directories, retail displays, at exhibitions, museums, Libraries, museums, Art&Garries, art galleries, Finance & Bank, restaurant, food Service, reception halls, etc. These shop window displays make your poster glow in the dark or at nighttime, your advertising, signage, promotions, and brand image can shine through and be easily noticed through these attractive lightbox displays.
Feature & Benefits
√Multi-size and orientation — Available in a variety of sizes and formats, with single or double-sided display capabilities, also can be custom made in landscape or portrait format
√Easy to replace poster — top or side loading makes it easy to update graphics in windows and tight spaces
√Custom made —Available in custom size and with custom logo or graphics, can add led screen if needed
√Maintenance-free — Led can work up to 60-70,000 hours
√Quick and easy to install — cable suspended LED estate agent supplies are supplied as a kit complete with standard AC power supply (US, AU, UK, and EU), cable fittings, sign clamp, and clear acrylic poster pocket. We provide video installation
√Quality, upscale appearance — designed as an ultra-slim panel, just 10-12mm thick, suspended from low voltage powered cables fitted between the floor & ceiling.
√Super bright and even illumination — Up to 5000lux brightness, no dark shadows or hot spots appear ensuring that your graphic is always crisp.
√Eye-catching and draws attention — incredibly bright and will transform your window or wall displays, maximizing your display space.
√High Energy Efficiency — Adopt very low-consuming LEDs  save up to 40% electricity compared to traditional lightboxes
√Versatile Illuminated Signage —Ideal for displaying posters, listing in windows or interiors.
Real Estate Window & Wall Displays
Short Description:
*Led real estate display, presenting the properties in your window
*High bright and evenly lighting
*Bring your image to life with an incredible and bright effect
*Between two-wire cable, which makes these light pockets floating
*Wall to a wall, floor to ceiling, and floor to wall design
*Panel version: Double side display with standoff
*Orientation: Landscape or portrait is available
*A3 and A4 in vertical or horizontal format can be mixed in the same column
*Ideal to showcase listings, posters, Ads, signs,s, etc.
*Widely used in real estate agents, bank, retail storefront window, travel agency
*DIY your window display systems and easy installation online
Technical Details:
√Led light color: single white led
√Frame color: Black color & grey color
√Brightness: Above 7000lux with DC 12V
√Color Temperature Options:6,500K Cool White and 4,100K Warm White
√Excellent reliability and no maintenance for up to 100,000 hours
√Technics of LGP: quality acrylic LGP, laser engraving technique
√Panel design: Sharp corner display or round corner display
√Power: AC100-240V,DC24V
√Panel size: A0,A1,A2,A3,A4 and other custom size
Size                         A1                         A2                     A3                    A4
Graphic area     59.4×84.1cm       42×59.4cm       29.5x42cm     21×29.7cm
Visual Area       58.6×83.3cm       41.2×58.6cm     28×40.5cm    19.5x28cm
External Area    68.6×93.3cm       51.3×68.6cm     38x50cm        29.5x38cm
Landscape             Both                  Both                     Both                Both
or portrait
The led window display are available in Landscape or Portrait format
Size ranging from A4 to A1
Single Side or Double Side Display
US,EU,UK and AU adapt are available
For custom sample ,3 days shippment
For mass production ,5 or 6 days
For small quantity ordinary size and style ,we can ship on the same day!
The wire hanging kits, also known as Window property displays, are perfect for real estate window displays, regulatory signage, window posters, opening hours, special offers or promotion sales, menus. The suspended cable displays comprise of wire cables(made of stainless steel material) attached to the floor and ceiling.,acrylic display pockets, which are hung either horizontally or vertically by brass with a silver satin finish hardware. These beveled edges acrylic pockets are suspended between two-wire cables, which make these light pockets float.
These acrylic estate agent supplies are illuminated by red stripes, which stand out the graphics or poster, especially n night time, they would be extremely attractive, so these stunning led light pockets are great to grab the attention of passer-by or customers, they provide an effective way to advertise your business or promotion sales. The durability and sleek look of these hanging cable systems make a perfect promotional tool, they would transform the appearance of your premises and make your place more upscale and professional.
The wire hanging cable window displays use a 4-meter steel cable to hang the frames, and it can be cut to fit different areas. it includes metal hardware accessories, they allow you to create your own displays. it is considered to be one of the best Estate Agent Supplies. You can buy the cable hanging systems or just these components individually. We specialize in offering and custom-made interior and window displays. These led windows displays are ideal for real estate agents, properties agents, salons, retail stores, banks, hotels, restaurants, museums, exhibition halls, and building societies, etc.
We stock a range of suspended cable display kits with a variety of fixings; wall to wall, floor to ceiling, and floor to wall. These wire cable hanging systems can be used in a variety of different sizes, they are suitable for shelves and A4, A3, and A2 poster sizes.
Product Specification
| Model | Poster Size | External Size | Visual Size | Thickness | Power Supply | Brightness | Light Source | Thickness |
| --- | --- | --- | --- | --- | --- | --- | --- | --- |
| SDLDS-001A4 | 210x297mm | 333x246mm | 291x204mm | 10mm | DC24V,AC100-240V | 3500lux | Led | 10-12mm |
| SDLDS-001A3 | 297x420mm | 333x456mm | 291x414mm | 10mm | DC24V,AC100-240V | 3500lux | Led | 10-12mm |
| SDLDS-001A2 | 420x594mm | 456x630mm | 414x588mm | 10mm | DC24V,AC100-240V | 3500lux | Led | 10-12mm |
| SDLDS-001A1 | 420x594mm | 456x630mm | 414x588mm | 10mm | DC24V,AC100-240V | 3500lux | Led | 10-12mm |
| SDLDS-001A0 | 594x841mm | 630x877mm | 588x835mm | 10mm | DC24V,AC100-240V | 3500lux | Led | 10-12mm |
Custom Design Layout
Our light window property displays guide panel is made of high-quality acrylic material, it is laser engraved, but not ordinary silk printed in the market. Mruiks Display excels in manufacturing various types of shop window displays and other estate agent supplies, offering to the international market. We have a team of experts and skilled technicians who cater to the customized requirements of our customers.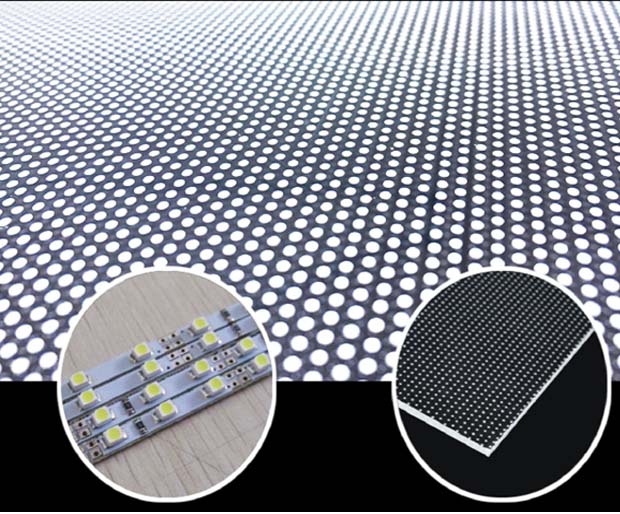 These quality real state lightboxes are highly polished edge, which makes them look very elegant and nice on the appearance
With satin silver sign clamp make these lightbox match any established, great to stand out your listing and graphics
Why Choose our Estate Agent Supplies? What makes our LED's batter than others.
 Our quality acrylic with a beveled edge ensures that light fully surrounds the display pocket for greater impact.
We use only high-quality, market-leading LEDs.
Our cable kits are fully insulated.
 Our Light Guide Plates use grid, not silk or line printing. That makes them brighter and more durable.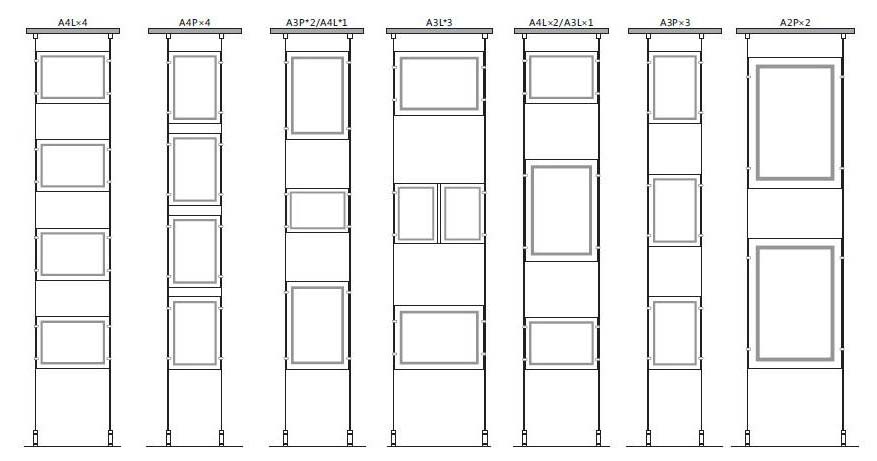 Our LED window property displays are available from A4 to A1 sizes.
They can also be made to order. They can be hung in 1 to 5 column configurations and used in either landscape or portrait format.
Transform your promotions with these ultra-slim, 14mm LED lightboxes.
Our LED real estate display is suspended by almost invisible powered cables.
They're also easy to use. You can quickly change your posters and photos in our LED pockets. And there is no complicated wiring, all you need is a standard power socket.
Our customers from around the world have lit up their businesses with our unique designs.  Get in touch today.
Latest Project for Led Window Property Display & Estate Agent Supplies
Our illuminated shop window displays are widely used in Real Estate agents letting agencies and considered as very usefull Estate Agent Supplies, shop storefront windows, Restaurant, hotels, banks, salons, etc
We are always happy to share our experience in providing LED signage and displays and Estate Agent Supplies so that we can create the best solution for your real estate and for your own business.
The Led Window Display and Estate Agent Supplies is a simple but very effective branding and advertising tool, it boosts your image and increases your impact on customers.
Want to Inquire Now?
Reach us today to get the latest prices for various real estate dislpays and all the quotations required for your business. We are here 24/7 for our global customers. Whether it's a personalized request or direct order, we can help you out. We are a leading estate agent display manufacturer & exporter, in the market, with our 20 years of experience in international business. Our Real Estate Window Displays are high in demand as we manufacturer them with the help of the best machines and latest technologies.