Short Description:
Window backlit window display, presenting the properties in your window
Adopt quality acrylic LGP and LEDs, ensure high bright and evenly lighting
Can switch easily between landscape and portrait orientation
Magnetic front panel, allow you to update poster in seconds
Bring your image to life with an incredible and bright effect
Between two-wire cables, which makes these light pockets floating
Wall to the wall, floor to ceiling, and floor to wall design
A3 and A4 in vertical or horizontal format can be mixed in the same column
Ideal to showcase listings, posters, Ads, signs, etc
Widely used in real estate agents, bank, retail storefront window, travel agency
DIY your window light box display systems and easy installation online
Technical Details:
Led light color: single white led
Frame color: Black color & grey color
Brightness: Above 7000lux with DC 12V
Technics of LGP: quality acrylic LGP, laser engraving technique
Panel design: Sharp corner display or round corner display
Power: AC100-240V,DC24V
Panel size: A0,A1,A2,A3,A4 and other custom size
You Can Custom Design
Multi Option for Layout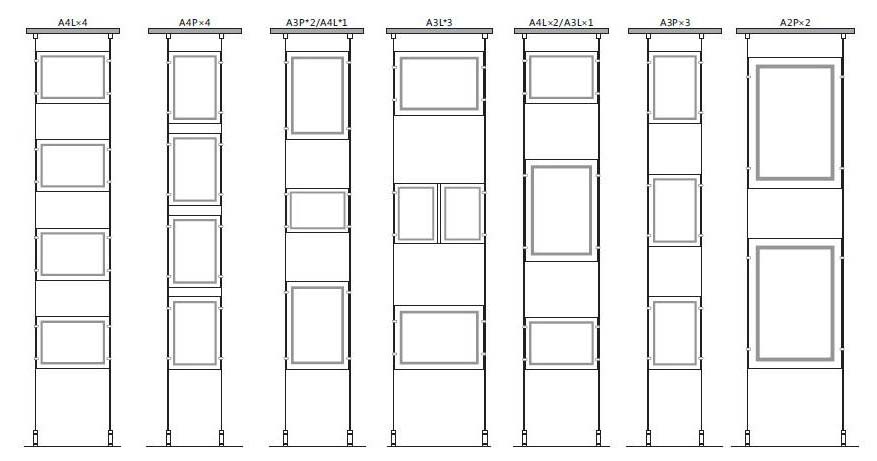 These high-quality window light box are a highly polished edge, which makes these lightboxes look very elegant and friendly on appearance. With satin silver, the sign clamp makes these lightbox match any established, great to stand out your listing and graphics.
Why Choose Our LED Window Light Box?
Our quality acrylic with a beveled edge ensures light surrounds the display pocket for a more significant impact.
We use only high-quality, market-leading LEDs.
Our cable kits are entirely insulated.
Our Light Guide Plates use grid, not silk or line printing. That makes them brighter and more durable.
Don't trust your window light box to a low-quality manufacturer. Trust our years of experience in the industry to provide you with an extremely high-quality, elegant LED window light box Available in a variety of colors, sizes, and styles.
Features:
1. Quality acrylic material with a beveled edge is lit and fully surrounds the pocket with no breaks
2. We adopt high-quality LEDs, which is much brighter than others in the market(less yellow)
3. Cable kits are fully insulated, so can be installed into our track system or metallic window frames and has almost no chance of accidentally shorting the electrical circuit.
4. LGP uses a grid, but not silk printing or line, so its brightness is much better and more durable.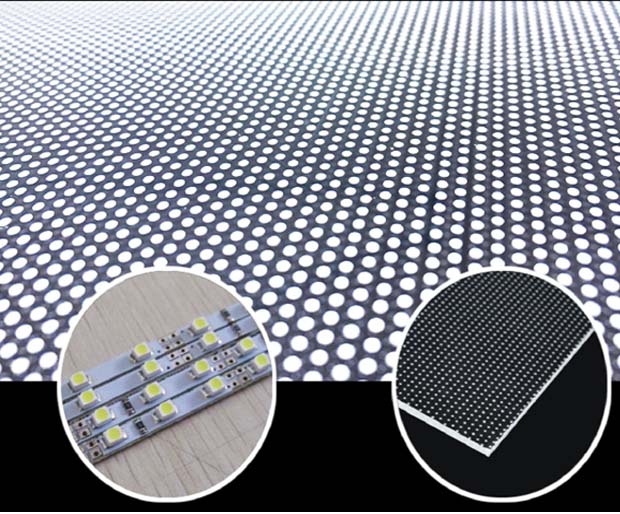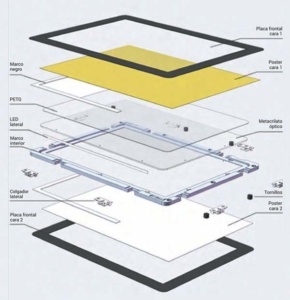 This window light box is a new style. It has four ports, allowing you to hang the lightbox either in landscape or portrait format; you can easily switch the poster frame.
The illuminated poster frame feature a front panel, which allow you to update graphics quickly without any tool
With your graphics/artwork/ads display in this innovative backlight LED panels, these window light boxes would update your window display using LED lighting to stand out 24/7; they would provide a great way to grab attention from passing customers at our high road office position.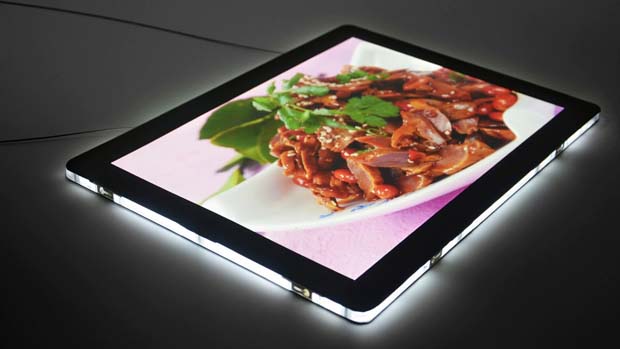 The LED lightbox comes with a magnetic frame, which ensures the advertising posters can be easily changed.
These backlit Illuminated frames are great to enhance promotional signage and poster, it creates a striking window display day or night for your business is open 24/7
Led backlit Window Display real estate
Our illuminated window displays are widely used in Real Estate agents letting agencies, shop storefront window, Restaurant, hotel, banks, salon, etc
Here are some example: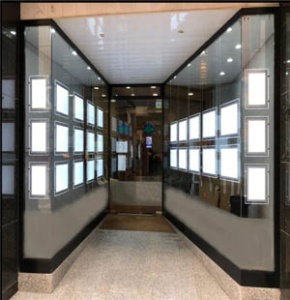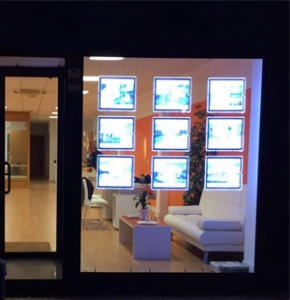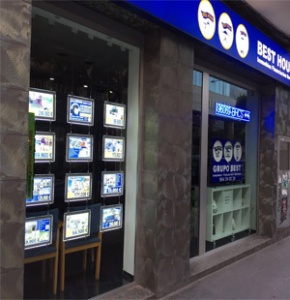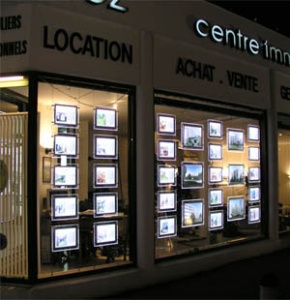 Backlit paper /backlight film is specially designed to make your window light box display stand out from the crowd.
These white, frosted finishes are perfect for led lightboxes, illuminated photo frames, and LED-backlit menu display; they can be printed by inkjet laser or inkjet printers.
We have quality in-stock matt spray backlit paper, in 160gsm,250gsm in A3 and A4.