Premium LED Light Pockets Manufacturer
Our ultra-bright multi-LED Light Pockets kits are manufactured with a wider border, this special design provides a more spacious feel to your window or wall display, it provides a new way to illuminate posters and signage for your business. These versatile poster light box display features with a glowing edge, illuminated by quality LED, are low energy and maintenance-free, it can last over 70,000 hours. This novel multi-width led light pocket provides a great display solution where display space is at a premium, it is available in a range of A4 and A3 in vertical or horizontal orientation combinations.
Our ultra-bright floating multi-width led light pockets would stand out your ads on the high street, they are great for your storefront window or interior of your premise & office, they are ideal for any office, shop, bank, salon, hotel, restaurant, and another retail store, etc
If you have imagination, please let us have your thought, we would be very happy to provide you with the best display solution!
Multi Pocket Led Light Boxes
Short Description:
Space-saving multi-pocket LED Light boxes
High bright and evenly lighting
A3 and A4 combined in landscape or portrait orientation can be mixed in the same column
Bring your image to life with an incredible and bright effect
Showcase your graphics, menu each row, more visible
Magnetic front panel design, allow you to update graphics in seconds
Wall to the wall, floor to ceiling, and floor to wall design
Kits include 4-meter x 1.5mm ceiling to floor cables, all fittings, power connectors, and transformer
Widely used in real estate agents, bank, retail storefront window, travel agency
DIY your window display systems and easy installation online
Technical Details:
Led light color: single white led
Frame color: Black color & grey color
Brightness: Above 7000lux with DC 12V
Panel version: Double side display with standoff
Technics of LGP: quality acrylic LGP, laser engraving technique
LED illumination with a minimum life expectancy of up to 70,000 hours
Panel design: Sharp corner display or round corner display
Power: AC100-240V,DC24V
Panel size: A0,A1,A2,A3,A4 and other custom size
This stylish and modern multi-pocket led light boxes works in the same way as another ordinary backlit lightbox; it has a multi-pocket to showcase more of your graphics in different formats in the same visual area. These multi-pockets LED lightbox adopt a high-quality light guide panel, which is laser etched; the lightbox display uses low voltage and very quality LEDs, which have a life expectancy of 80,000 -100,000 hours. By this design, this poster lightbox would be great to illuminate any graphics printed on special backlit film paper.
Due to the magnetic front panel design, these illuminated poster frames allow you to update graphics easily by simply slotting them in and out of the front and back panels. Such space-saving multi-pocket LED poster light boxes are available in various A4 & A3 poster pocket combinations. We can custom and design landscapes and portraits in the same area with different sizes to present your ads flexibly.
These stunning LED Light pockets can be optionally engraved with your company logo or brand and marketing message. They would help to ensure your illuminated window display stands out on the high street. Our cable-hanging led light box displays will transform any office, real estate agent, letting agencies, hairdressers, restaurant, or any other retail store window display. The led lightbox you are viewing is just a few of our configurations. If you want to learn more and need another style, please feel free to contact us for a quotation.
Multi Option for Layout of Poster Light Box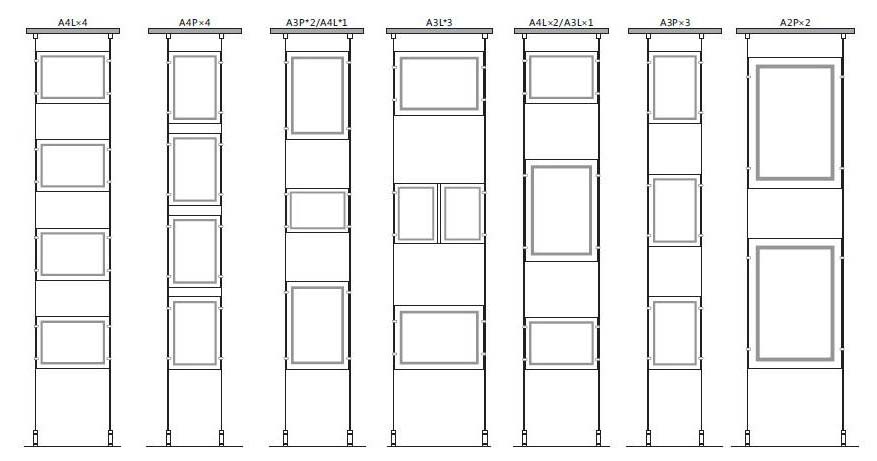 Our LED lightbox window displays are available from A4 to A1 sizes.
They can also be made to order. They can be hung in 1 to 5-column configurations and used in either landscape or portrait format.
Transform your promotions with these ultra-slim, 14mm LED light boxes.
Almost invisible powered cables suspend our Light Pockets.
They're also easy to use. You can quickly change your posters and photos in our LED pockets. And there is no complicated wiring. All you need is a standard power socket.
Our customers worldwide have lit up their businesses with our unique designs. Get in touch today.
Other Configurations are Available
Latest Project for LED Light Pockets
Our illuminated LED Poster Lightbox display are widely used in Real Estate agents letting agencies, shop storefront window, Restaurant, hotel, bank, salon, etc
Here are some example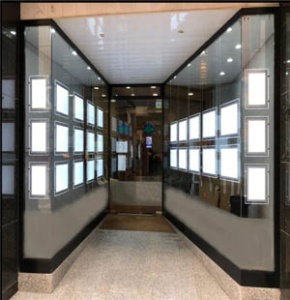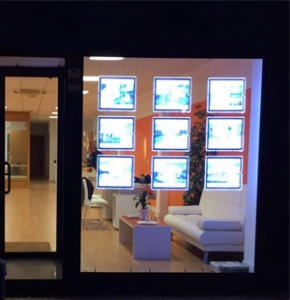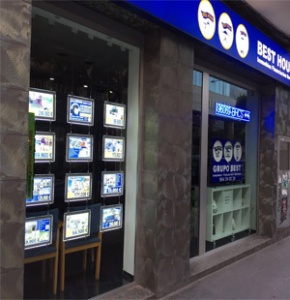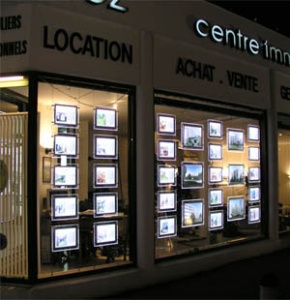 Mruiks Display manufacturers premium quality boxes of poster lights as well as other LED light pockets like led light box which we offer to the global market at least market rates. Our Manufactured products are superior in quality and standards.
These white, frosted finishes are perfect for LED light box, illuminated photo frames, and LED-backlit menu displays, they can be printed by ink-jet, laser, or inkjet printers. We have quality in-stock matt spray backlit paper, in 160gsm,250gsm in A3 and A4